Recruiting Report: Rebels Zero In On 2024 Targets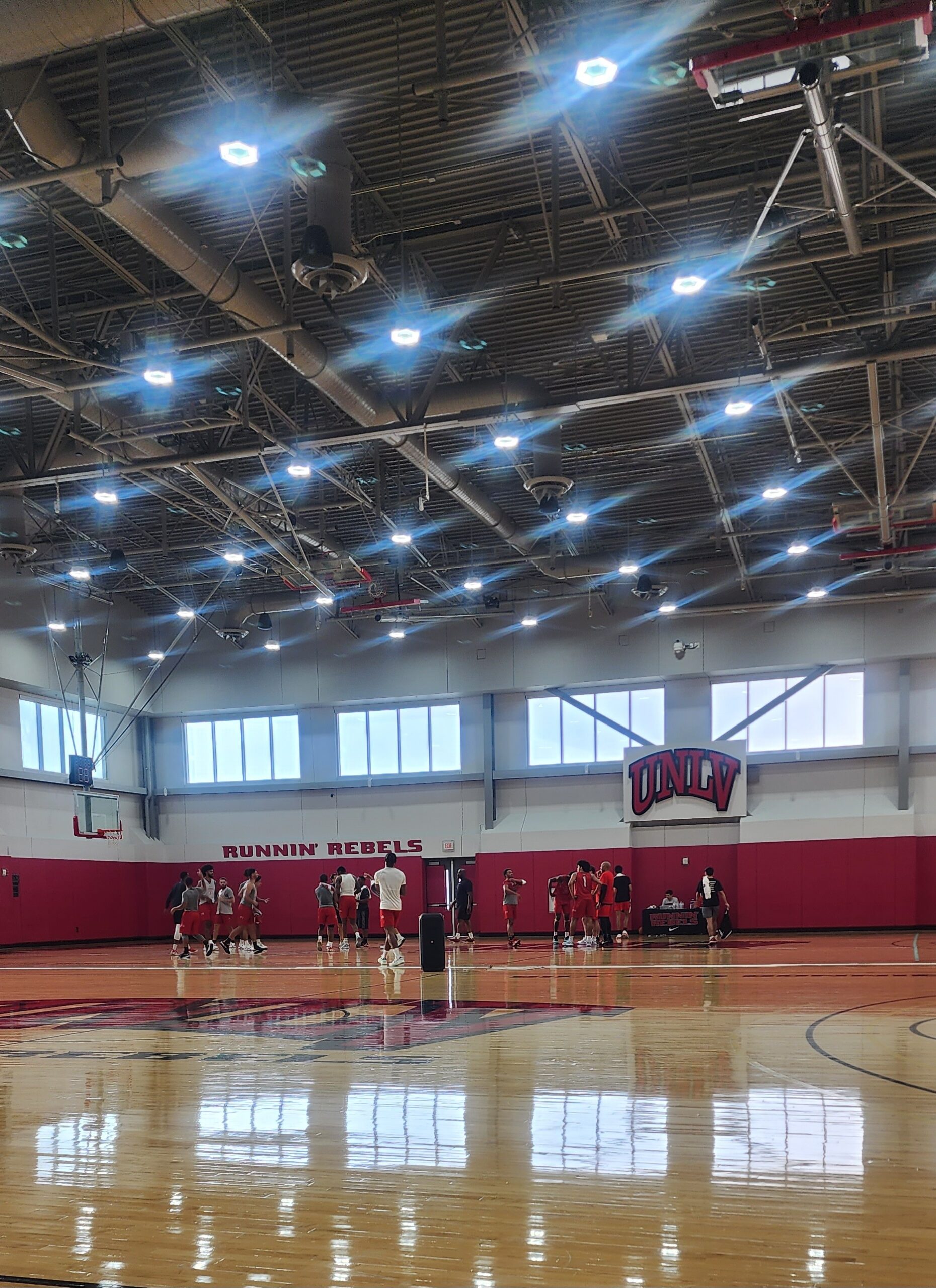 The Rebels look to piggyback on their recent string of recruiting success by adding a strong crop of 2024 prospects to the roster. They already have a commitment from California high flying forward James Evans, now they look to lock down some of their top targets.
Pharoah Compton 6'6 PF Las Vegas, NV – The bouncy forward has UNLV in his final 5. The Las Vegas Native is rumored to have the Rebels as one of his favorites, and has recently taken an official campus visit.
Jael "JJ" Martin – 6'7 SF Newport Beach, CA – The Rebels are competing for the versatile forward against a handful of schools including conference foe Colorado St.
Pape N'Diaye – 7'0 C Las Vegas, NV – The 7 footer from the Ivory Coast is a coveted recruit with offers from the likes of Oklahoma St and Kansas. The Rebels looking for a hometown discount to keep the shot blocking, rim protector in Vegas.
Jason Richardson Jr 6'3 PG Miami, FL – Richardson played the last two years, in Las Vegas before transferring to Florida. While Michigan st has the inside track, the athletic PG would be a perfect addition to the Rebels Roster.
Bruce Williams is an NCAA Certified Scout who covers basketball in Nevada.
He is the senior regional writer for PrephoopsNevada and Prephoopsnext.
He is a UNLV Insider for the Runnin Rebel Report.