Rebels Hit The Road Take On Waves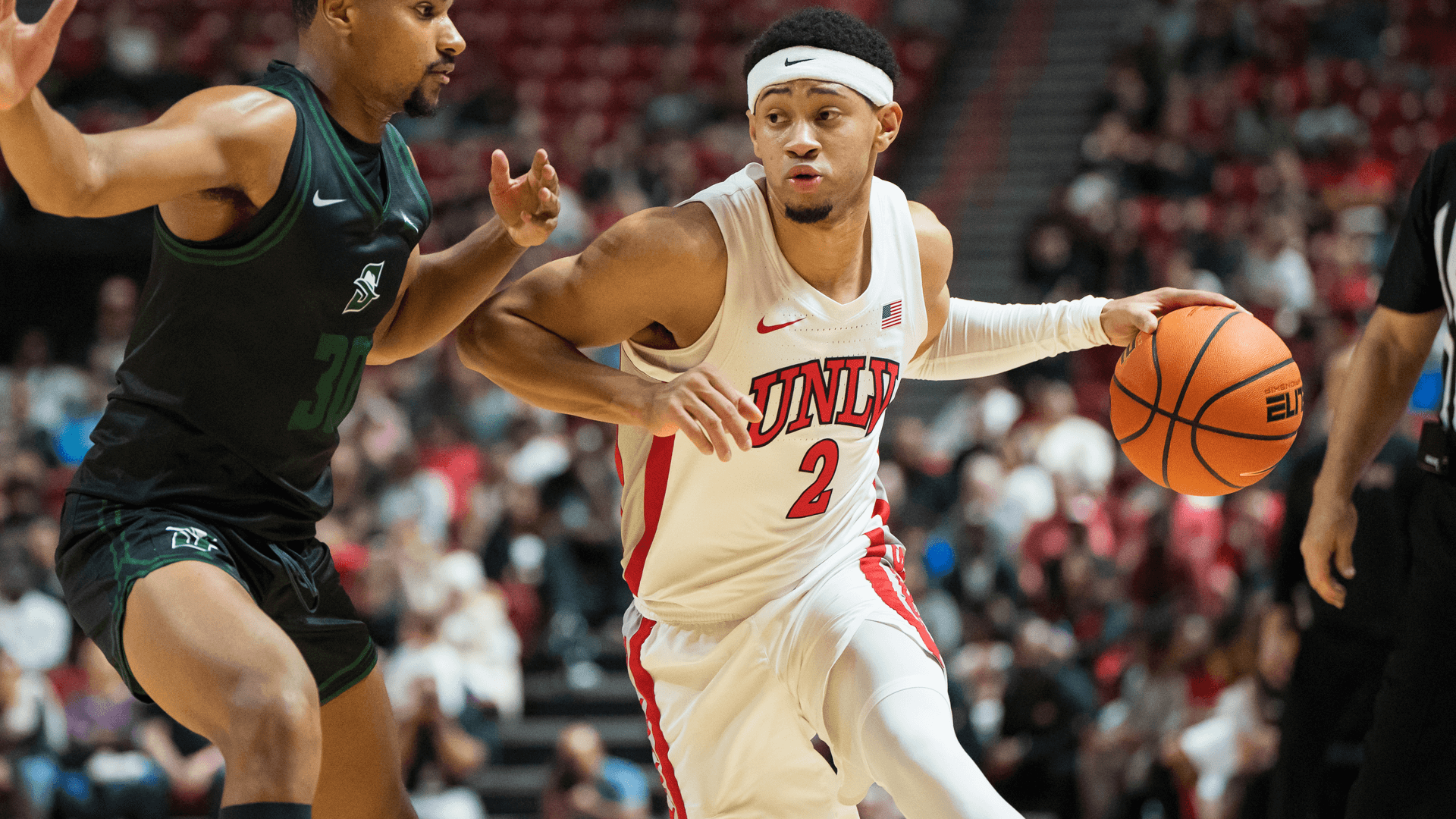 The Rebels face their first road challenge of the season when they head to Malibu to take on the Pepperdine Waves. Pepperdine is 3-1 and coming off back to back home victories over LIU and Lafayette. The Waves are led by juniors Houston Mallette and Michael Ajayi who average 19.5 and 13.8 points respectively. They also get scoring from sophomore Malik Moore who averages 13.3 points per game. The Rebels rebounded from an opening night home loss to Southern by handling Stetson 71-55. The Rebels got a combined 29 points from Luis Rodriguez and Jalen Hill, while freshman PG DJ Thomas paced the team with 9 assists. This will be the first true road game of the season for the Rebels who are 9-12 in true road games under coach Kruger.
Game Notes
Key Stat: Three Point Defense – The Rebels allowed Southern to shoot 61% from the three point line, while holding Stetson to 22% shooting.
A Balanced Attack: UNLV has three players averaging double figures in Isaiah Cottrell, Luis Rodriguez, and Jalen Hill
Freshman Watch: Freshman DJ Thomas rebounded from a rough debut, to lead the team with 9 assists against Stetson.
Action: Pepperdine has opened as a 1 point favorite
Kenpom Rating:
Pepperdine 139
UNLV 111