Las Vegas Big Time: Standout Performers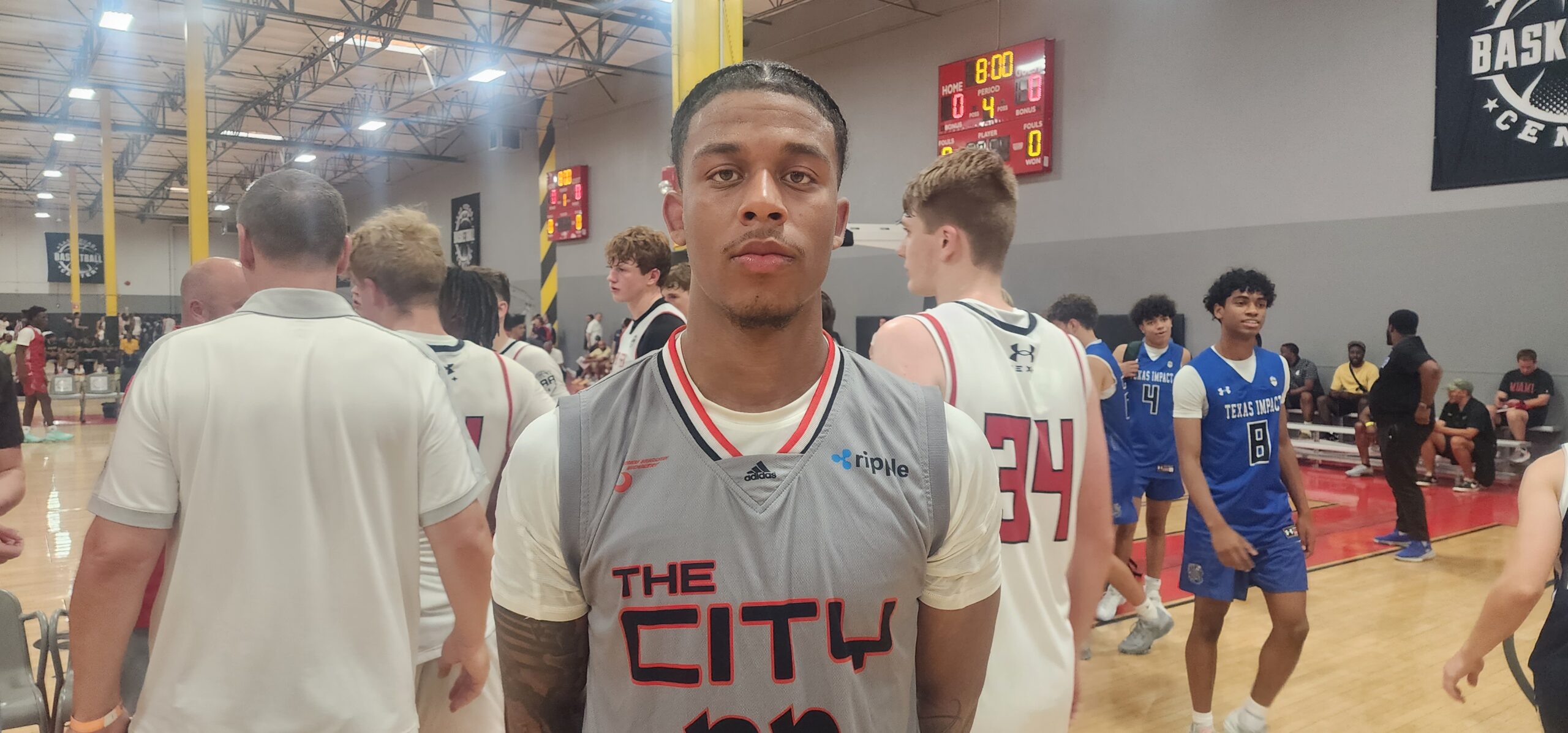 The Las Vegas Big Time has officially come to an end. The week-long event provided a platform for players to get exposure and raise their recruiting profiles. Several players took advantage of the opportunity, catching the eye of scouts and college coaches alike, let's look at some standout performers from the event.
Isaiah Pomare 6'3 SF Coastal Select 2024 – Pomare is a productive player. He's undersized, but has good speed and quickness and was able to use that to pull taller players away from the basket. He would then attack and slash to the bucket. He showed the ability to finish around the rim, as well as make threes when the bigger players gave him space.
Nathan Ahner 6'6 SF San Francisco Rebels 2024 – Physical athletes, that play hard will always get looks. Ahner is just that. He showed that he was willing to sacrifice his body, getting on the floor several times for his team. He has a nice 1 v 1 game as well, creating looks for himself with the ball in his hands.
Kot Malou 6'7 SF Team Aoss 2024 – Malou is an intriguing prospect, complete with size and length. He has advanced offensive skill and is capable of beating teams with his jumper or with his 1 v 1 ability. He didn't rebound the ball great, however, because of his combination of size and skill, it's not difficult to imagine developing into a player capable of rebounding his position.
River Ortiz 6'2 SG BTI 2023 – Ortiz had himself a game. The highly skilled scoring guard was able to make tough shots keeping his BTI team in the game. He has a nice stroke from outside but was clearly at his best when he was creating for himself in 1 v 1 situations.
James Evans 6'6 SF Paul George Elite 2024 – Evans has the potential to be the best 3 and D player in the class. The bouncy wing, was good from behind the three-point line, showing the ability to knock down shots in catch-and-shoot situations. His shooting put defenders in a bind, as he would show the ball to hard-closing defenders, before attacking the rim. Evans had several thunderous dunks throughout the week.
Ike Palmer 6'5 SG Kongo 2024 – Palmer has a crafty game. He can be effective as a catch and shoot specialist, however, what makes him unique is his playmaking ability, especially off the bounce. He has a good handle, and good size which allowed him to see over defenders and distribute on his drives to the bucket.
Bryton Valdes 5'10 PG Salt Lake Rebels 2025 – Valdes had one of the most impressive performances I saw during the week. The shifty PG played with great quickness and showed a ton of skill. He has an advanced handle, and when he put it together with his quickness, he was able to leave defenders grasping for air. His float game was the best I saw during the week, as the guard who stands just under 6 feet had no problems finishing over the top of opposing bigs.
Sam Yeanay 6'8 PF Ryder Elite 2024 – Yeanay is a powerful explosive big man. In all honesty, we're lucky that the rim is still standing, as the force of his dunks rattled the backboard on many occasions. The Florida transfer has headed West, and will be playing his ball at Hillcrest next season.