Gorman Eyes Return To Glory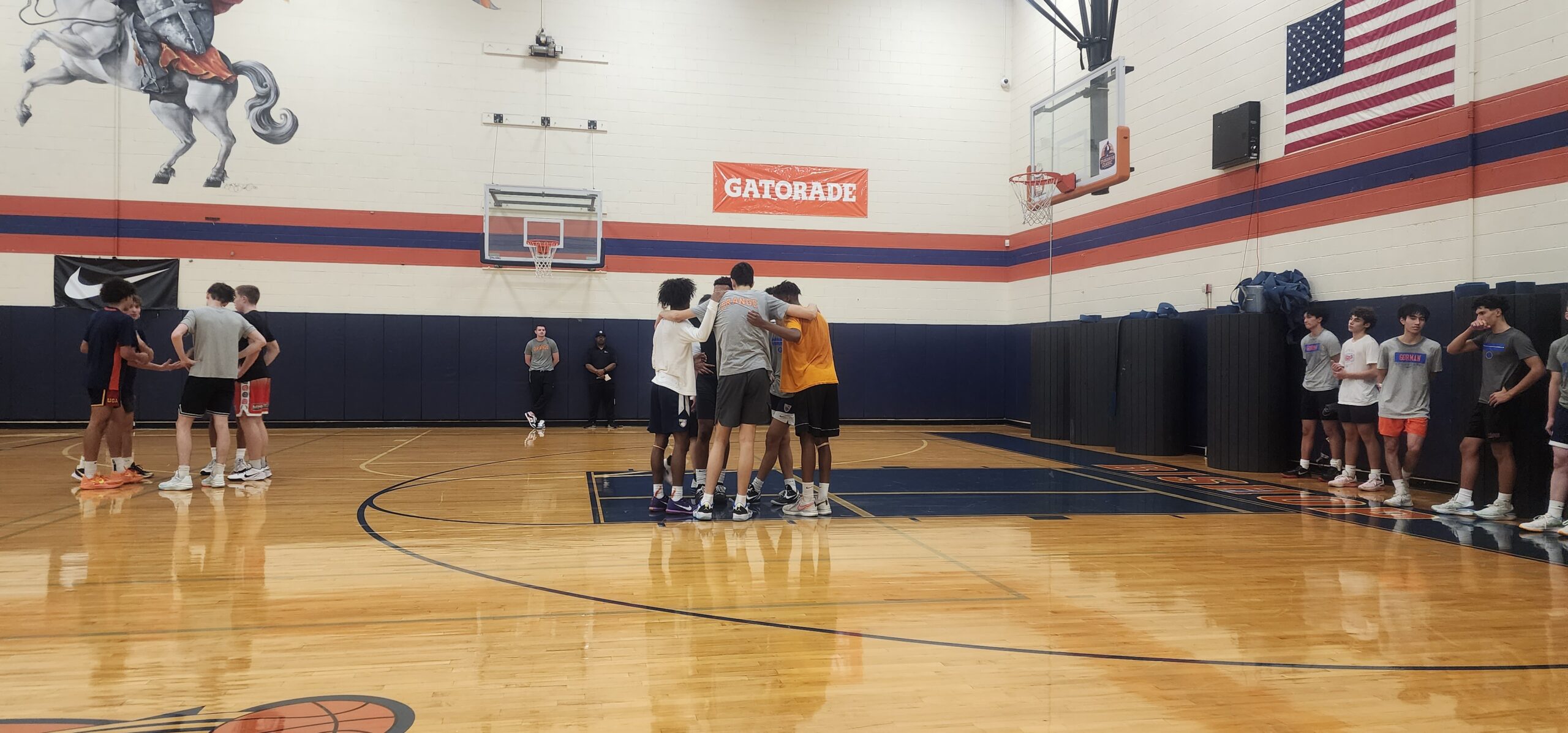 Life is all about perspective. The Bishop Gorman Gaels have won 9 out of the last 11 large-class state titles, they have amassed 52 wins over the last 2 years and currently boast 10 players that have suited up for the program currently rocking a D1 jersey. All of this leads to the obvious question. What's wrong with Bishop Gorman? When you set the bar high, it's inevitable that any dip will lead to ridiculous questions, and head coach Grant Rice has placed the bar in the stratosphere. The legendary coach has seen it all, being rewarded with one of the highest honors a high school coach could receive, being named head coach of the West Team in the McDonald's AA game last Spring. Even with all his experience, it's difficult to believe he anticipated what would happen to his roster this summer. On a team filled with young high major players, BG seemed poised to have one of its most talented teams and be prepared to take back their place at the top of the 5A mountain. A funny thing happened along the way, like so many other high school and college programs, the Gaels would have to deal with massive turnover, leaving their current roster looking much different than what was previously anticipated.
That roster begins with their backcourt, led by Nick Jefferson. The 6'1 PG is a pitbull with blinding speed. On this day he looked like not only the most dominant player on the court but one of the best overall players in the state. He is joined by Ryder Elisaldez, a high-flying combo guard, determined to not let his Gorman career end without hanging a banner. While they make up the two returners, the Sin City powerhouse hit the jackpot in new players. Jacob Gil is a crafty senior guard who plays with terrific pace, while Kevan Wilkins is a junior transfer from Valley and one of the State's best shooters.
With a solid senior core, the Gaels look to a pair of freshmen Kameron Cooper and Ilan Nikolov to add depth and provide production. Both of whom have already impressed the coach.
" Kam and Ilan both played with us in the summer in Section 7 and at the summer leagues. They did a good job. They were impressive freshman in the summer, but they have taken huge steps since then"

– Coach Rice
With so many talented guards and wings, the coach believes that a return to the basics could be key to a return to their roots.
" We're getting back to the basics with this group, defending and playing in transition" We have a lot of guards and our guards are solid, so we're going to try to get up and get after it on the defensive and offensive end".

– Coach Rice
The coach also has some blue-collar, hard-hat glue guys that should allow him to maintain that tempo. Caleb Williams is one of the glue guys, a Swiss army knife that defends every position, and Faris Mucharbach, a 6'10 center that had the good fortune of working out with hall of famer Shaquille O'Neal this summer. He will provide the team with an interior presence. Watching the Gaels in this setting, you get the feeling that this is a team unbothered by what they lost, and more focused on what's out there to win. That's just what their leader expects.
"We expect to win" We are Bishop Gorman, we've got good players, and we're going to coach them up and do things the right way. We've worked harder this off season than we have in several years".

– Coach Rice
Bruce Williams is an NCAA Certified Scout who covers basketball in Nevada.
He is the senior regional writer for PrephoopsNevada and Prephoopsnext.
He is a UNLV Insider for the Runnin Rebel Report.