Sports Investing: Rebels Getting 6 In Logan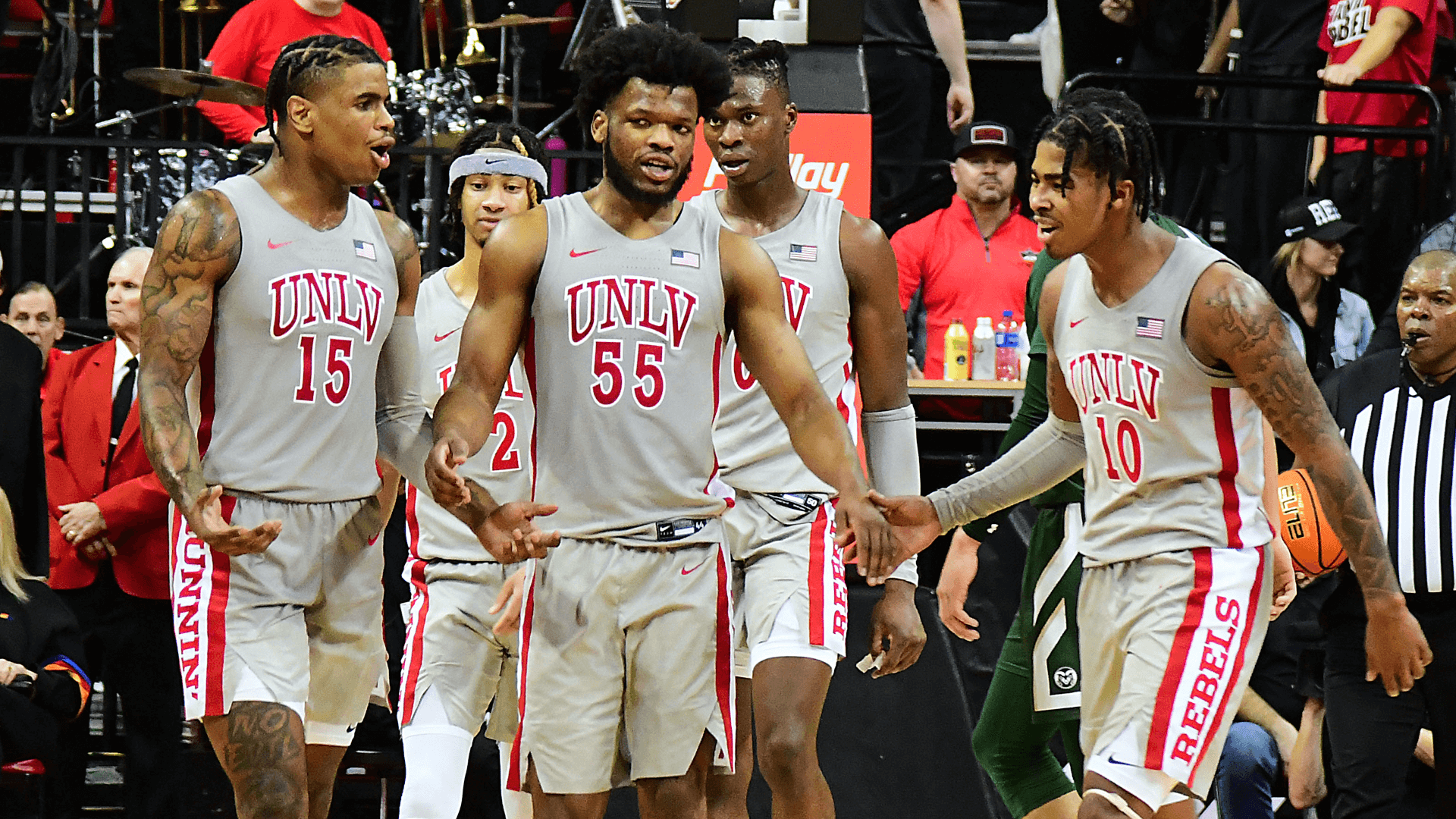 Rebels look to bounce back after a brutal loss to Colorado St
Analysis: Gut check time for the Rebels. UNLV is just 2 and 5 in their last 7 games, and are coming off a heartbreaking loss to Colorado St. This team, which started the season 12 – 0 has started to regress back to the mean. The Rebels who led the country in turnover margin, during their win streak have seen their theft rate rapidly decrease. A team that was forcing 20 plus turnovers a game, forced 27 combined against Boise St and New Mexico. Colorado St had 19, but very few of them were live-ball turnovers. All of this forced the Rebels to execute better in the half-court, hit open shots, and make their free throws. Against the Rams, UNLV shot 38% from the field, 35% from the three-point line, and went 23-31 from the Charity Stripe. The Aggies aren't a team that is going to turn the ball over a lot, turning it over only 12 times in their last game out against Nevada. If the Rebels are going to have any shot at winning this game, they are going to have to improve on those shooting percentages.
Intangibles: How do the Rebels react after coming back from such a brutal loss? UNLV was up with two seconds in regulation and up 2 with 17 seconds in overtime, and lost the game. A defeat like that could either be a rallying cry or a breaking point, it will be interesting to see which way the Rebels go.
Prediction: This was going to be a tough game regardless, and now you add in the pressure of coming off a heartbreaking loss, and the Rebels could be in trouble. I don't expect Utah State to turn it over 20 times so either the Rebels are going to have to shoot it well, or the Aggies are going to have to shoot it poorly, and USU is the #1 three-point shooting team in America.
USU 81 – UNLV 62