Recruiting Report: Pangos Terrific 24 Notes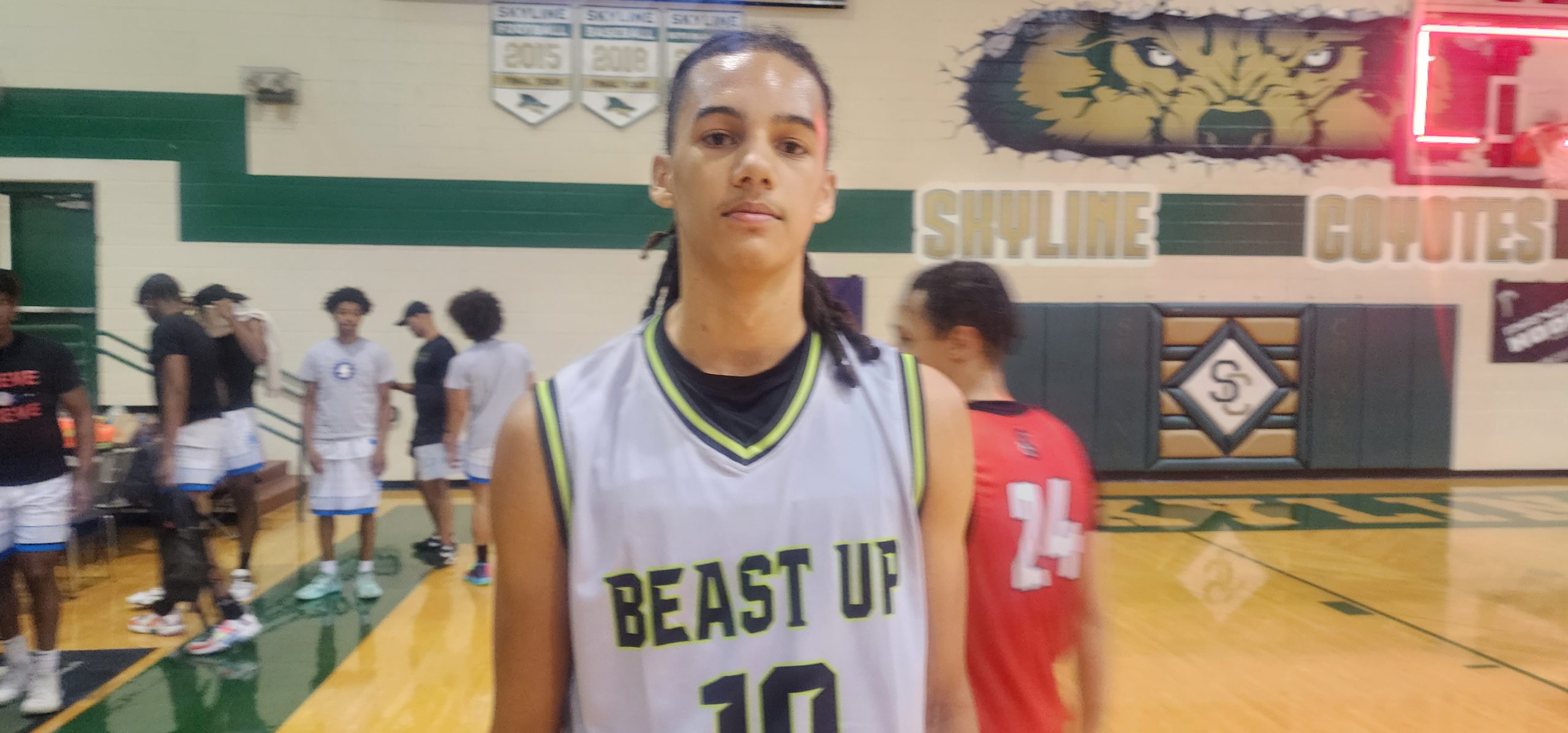 Mesa, AZ
The Phoenix Metro area was the epicenter of the High School Basketball Universe last weekend, as several events descended on the Valley of the Sun. I popped into Skyline High School in Mesa to evaluate prospects for my Regional Recruiting Report. Not surprisingly there was a ton of talent that I was able to lay eyes on. Here's a peak at my notes from the event.
Bigs
There were a lot of really good frontcourt prospects including, Cash Essert, Isaiah Carter, and Shadrak Lasu, with each of them standing out for different reasons.
Cash Essert 6'8 PF Bakersfield, CA 2026 – is a highly skilled offensive player that was marvelous when passing the ball from the high post. He was accurate and showed good timing hitting teammates with backdoor cuts in Hoopphene's half-court offense. He moves well and showed the ability to finish around the rim.
Isaiah Carter 6'8 PF Fresno, CA 2025 big body banger type that has surprisingly good explosion. He's a natural rebounder that also showed a propensity to alter shots at the rim.
Shadrak Lasu 6'8 PF 2024 – Lasu ran with Team Canada and flashed a strong motor. He's got a good upper frame and is the type of big that can just go get it. He runs well and did a good job impacting games with his rebounding and interior defense.
Guards
There were several guard prospects present at the event as well, including Dereon King, Kaeden Bailey, and Justin Daniels
Dereon King 6'0 CG Fresno, CA 2025 – King was the best overall shooter I saw at the event. He is a talented marksman that displayed a quick release and was able to make shots coming off screens.
Justin Daniels 6'4 SG Encino, CA – Daniels is one of the hottest unsigned seniors on the west coast. He's silky smooth and showed it with both his handle and his jumper. He never wastes motions when avoiding defenders to get into his shot and can score from a variety of spots on the floor.
Kaiden Bailey 6'3 PG Irvine, CA – Bailey is a dynamic scoring PG, that fit in nicely with Belmont this weekend. He was able to get to his spot and get his shot off, and he showed some range, banging home some long-distance threes. He has good positional size, to go along with a strong handle and some wiggle.
Wings
Perhaps the deepest position at the event was the wing spot, where several high-level prospects could be found including Keitenn Bristow, Ring Nyeri, and Noah Castenada.
Keitenn Bristow 6'8 SF Wichita Falls, TX – The most unique prospect at the event. Bristow is a skilled offensive player that competes at his own pace. He was good at scoring the ball from mid-range and showed the ability to pass the ball off the bounce. His rebounding and combination signature skill of passing made him one of the better grab-and-go players at the event.
Ring Nyeri 6'8 SF AZ Factory Sun City, AZ – You could probably label Nyeri a big, but defensively he has the quickness to defend on the perimeter. The hybrid forward was the best pure rebounder at the event and was able to use his glass-cleaning ability to score off putbacks.
Noah Castenada 6'6 SF LA Rockfish Ridgecrest, CA – Hard playing wing, Castenada was money with his mid-range on the weekend. He scored using his pivots, to create mismatches against smaller guards, allowing him to shoot over the top of them. He was one of the top high academic players at the event.
For complete reports on these prospects and more, subscribe to 7outz.com Regional Roundball Recruiting Report