Centennial Lady Bulldogs Team Preview: Chasing Perfection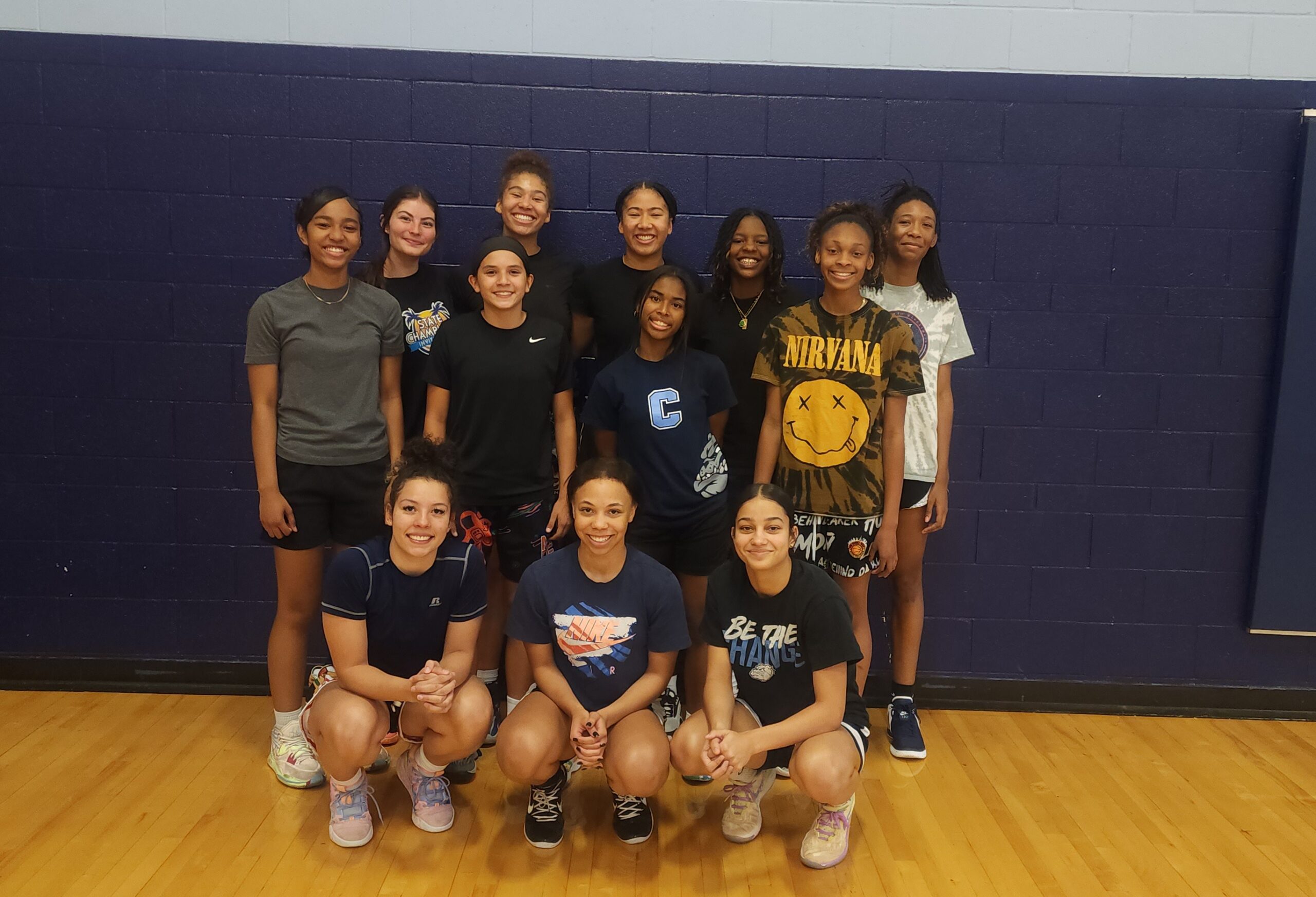 Players tell stories about Vince Lombardi lecturing for 8 hours on one play or John Wooden teaching how to properly put on socks. I'm sure Centennial Lady Bulldogs players, past and present would agree, Coach Karen Weitz's attention to detail would put them to shame. I spent a day with the girls and boys Head Coach of Centennial High School and over the course of two practices watched as the team meticulously executed their speacials and sets. Yea, the bucket may have went in, but were you in the correct position to help us defensively when it did? You may be in the correct spot but do your teammates know? At Centennial you don't do it until you remember, you do it until you cant forget.
The Centennial Lady Bulldogs have won 25 straight titles, hyperbole I know but when you first read that sentence, ask yourself if it didn't feel believable. That's how dominant the Lady Bulldogs run has been. The official running total is 8 and coach Weitz has been on the sidelines for every single one of them. she's seen it all but needless to say she's never gone through a season quite like this. Injuries have decimated the program, sidelining her top 3 players for the season and these aren't regular players. Kaniya Boyd thought by many to be the best on ball defender in the country, is headed to Tennessee. Cici Ajomale is headed to Cal St Fullerton and Alaya Williams is a rising junior and do everything wing. The Lady Bulldogs will be without all three players this year, and more than their talent, the coach is going to miss their heart.
"Not only do you take away our most talented kids, but you also took away our toughest"

– Coach Karen Weitz
Danae Powell will be charged with keeping the toughness. The talented, Fresno St commit is a senior who will be counted on for her shooting, scoring, and most importantly leadership. The biggest aid in her task, comes from the unwavering support from her coach.
" I still count on Danae Powell. She's going to have to do a lot for us to win"

– Coach Weitz
The coach will also be counting on a unicorn. Nation Williams is one of the most decorated freshmen to enter any program this season. She's stepping into a Powerhouse program, playing for a Hall of Fame Coach, in the Mecca of Women's basketball, against a National Schedule. In any other year, she would at least have the luxury of biding her time, while learning the system from the upper classmen. This year the c/o 2027 forward with offers from UCLA, Florida, Florida St, and UNC, will be judged on her ability to keep the dynasty alive, and excute for the team.
"Nation is dynamic, but whoever coaches her never gets on her, but in this gym she get's held accountable"

– Coach Weitz
It's fitting that Weitz is a former National Champion Javelin thrower, because on this day, the Lady Bulldogs spent a lot of time on the track, the consequences for failed execution. Call it the "Weitz Way", no detail to small, and perfection the only acceptable metric, something to be expected given the coaches background and mindset.
"I hate to lose, I will do everything I can to train, and prepare, to be the best at whatever I do"

– Coach Weitz
Rounding out the core of the team is Jada Price. The senior sharpshooter will be continuing her career at Adams State, and on this day serves as the glue to hold the team through a difficult practice.
With roster depleting injuries, and the city circling to witness the dynasties demise, you can forgive the Hall of Fame Coach for letting her guard down, and taking it easy on her "Role Players" however, she makes it crystal clear during practice, that there are no role players on this Centennial squad.
"Danae was probably a main player, but the rest were all role players, now you have to be name players. We are being tougher on them, because you're going to have to figure out how to be tougher immediatley."

– Coach Weitz
Immediatley begins in Arizona, as the Lady Bulldogs, who routinely play one of the nations toughest schedules, will take their D1 wing, the country's best freshmen, and a group of "Role Players" to Hoophall to open the season. As for the end of the season, I have it on good authority, that somewhere in an office in Henderson, sits a plaque, commemorating the last Nevada team to beat Centennial. This team, with it's inexprience, injuries and adversity will be tasked with making sure that plaque stays put. When asked what accomplishing their goals would say about her, the educator, teacher, and Hall of Fame Coach offers, insight into what has made her so successful.
" That would be amazing, but it wouldn't be on me it would be on them". It will have nothing to do with the coaches, it will be about the roles they've accepted, the players will be the difference makers".

– Coach Weitz
Bruce Williams is an NCAA Certified Scout who covers basketball in Nevada.
He is the senior regional writer for PrephoopsNevada and Prephoopsnext.
He is a UNLV Insider for the Runnin Rebel Report.